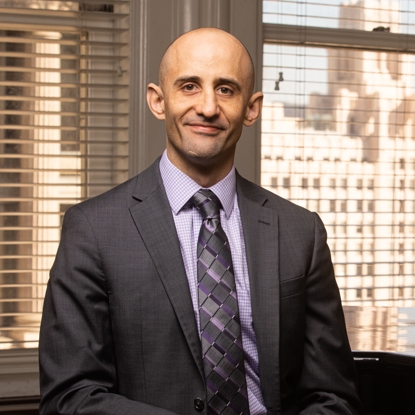 W. Sloan Youkstetter | Associate Attorney Certified Bankruptcy Specialist
Certified Bankruptcy Specialist, State Bar of California - Board of Legal Specialization
Practice Areas
Bankruptcy - Individual and Business
Bankruptcy Litigation
Education
Southwestern Law School; Los Angeles, California - J.D. May 2011
University of San Diego; San Diego, California - Bachelor of Arts, Political Science, May 2007
Mr. Youkstetter joined RHM LAW LLP in 2020 after six years of experience with boutique bankruptcy firms in Southern California. Mr. Youkstetter brings considerable experience to the Firm especially in the areas of Chapter 7, 11 and 13. He has represented debtors and creditors in bankruptcy cases nationwide. He was admitted pro hac vice in the U.S. Bankruptcy, District of Utah (10th Circuit) where he represented a debtor in one of the largest Chapter 11 cases filed in that district, which was ultimately confirmed.
Mr. Youkstetter has been nominated as a Super Lawyers Rising Star from 2017 through 2023.
In November 2015, Mr. Youkstetter received the Public Counsel Debtor Assistance Project Pro Bono award. He received the United States Bankruptcy Court - Central District of California's Certificate of Appreciation in 2014, 2015, 2016, 2017, 2018, 2019, and 2020 for his pro bono service.
Mr. Youkstetter is a member of the Central District Consumer Bankruptcy Attorneys Association and the James T. King Bankruptcy American Inn of Court.
In his last year of law school, Mr. Youkstetter externed with the County of Los Angeles District Attorney's Office in the Target Crimes Division (Crimes Against Peace Officers Unit and the Preliminary Hearings Unit). He was a Certified Law Student that allowed him to conduct preliminary hearings in criminal court.
In the summer of 2005, Mr. Youkstetter interned for U.S. Representative Adam Schiff, 29th Congressional District.
Recent Presentations:
"The SFVBA Presents Tentative Opinions of the Woodland Hills Bankruptcy Court" MCLE program for the San Fernando Valley Bar Association on October 9, 2020, with Robert M. Aronson and Nicholas Gebelt.
Mr. Youkstetter is married and has two children.